Swiss Teams in April...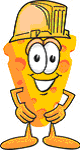 Tuesday Eve. April 25th
Flight B,C Grand National Team Qualifier
game time 7:00pm

Sunday Afternoon
April 30th 19th
Last Chance GNT Qualifier
game time 1:00pm
All games in April will be Charity games.

All proceeds for local charity games to benefit Godfrey Oakley's Spina Bifida Project.
If Thinking Is Cool....
Then Bridge Rules!
Free Junior Bridge Lessons at the Atlanta Duplicate Bridge Center
Instructors: Marty Nathan & Patty Tucker
Saturdays 9:30 am to 11:30 am
For more information contact Patty Tucker @ 770-457-6251